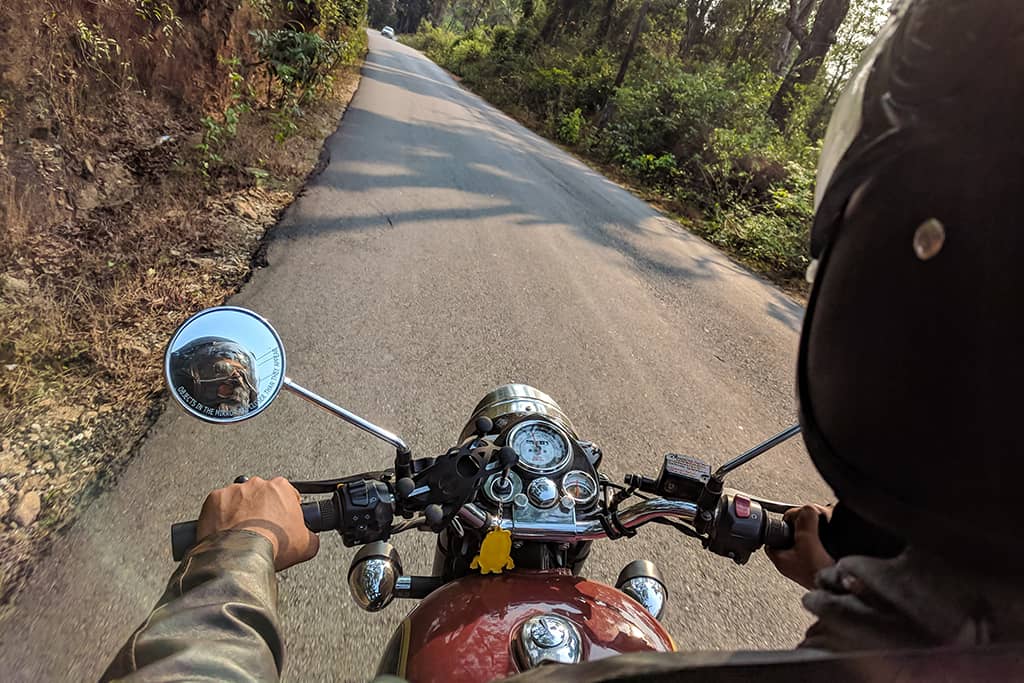 In 2019, about 84,000 riders were injured in motorcycle accidents on U.S. roads according to the National Highway Traffic Safety Administration. Unfortunately, we can't control other drivers on the road, so not all accidents can be prevented. However, by doing everything you can to be safe and vigilant, you can reduce the likelihood of being involved in a motorcycle accident. This is why it is important to know and follow some simple motorcycle safety tips.
If you have been hurt as a result of someone else's intentional or negligent actions, you have a right to file a personal injury claim. Working with a motorcycle accident lawyer gives you the best chance at getting the compensation you deserve.
Read on to learn our motorcycle safety tips.
MOTORCYCLE SAFETY TIPS FOR ALL GEORGIA RIDERS
Riding a motorcycle makes for a thrilling and adventurous experience. However, without taking proper precautions, riding a motorcycle can be extremely dangerous. Below are a few motorcycle safety tips to keep in mind before heading out for a ride.
TAKE A SAFETY COURSE
Riding a motorcycle safely takes skill and good judgment. This is why it is important to take a safety course. The course is designed to teach new riders the basics of riding and the rules of the road for motorcycles. This way, you will be in a better position to practice safe driving habits whenever you are on a ride.More experienced riders should consider taking an advanced riding course. You will learn braking techniques, advanced turning, collision avoidance, and control tips. This will help you enhance your skills and perfect defensive maneuvers. Also, you will learn what to do in case an unforeseen riding situation arises.
CHOOSE THE RIGHT TYPE OF MOTORCYCLE FOR YOU
Whether you are looking to rent or invest in a bike, select one that fits your needs and experience level. The bike should not feel too heavy for you, the handlebars and controls should be within easy reach, and your feet should both rest flat on the ground when seated. This way, you will be able to focus on safety when riding rather than controlling the motorcycle.
Next, choose a motorcycle make and model. Some factors to consider include:
Overall power
Wet weight
Power-to-weight ratio
Safety features
Your judgment
Lastly, take time to familiarize yourself with the controls and get comfortable with the motorcycle.
INSPECT YOUR BIKE BEFORE EACH RIDE
Before hitting the road, inspect your motorcycle to ensure it is in sound condition and is safe to ride. Check your brakes, horn, headlights, taillights, turn signals, tire pressure, mirrors, and fluid levels. Also, look out for any leaks, loose bolts, and other mechanical problems. That way, you can repair any broken parts, malfunctions, and defects that could contribute to mechanical failure accidents.
To keep your bike in tip-top shape, stay on top of regular care and maintenance. Ensuring all parts are in good working order is critical for riding safely.
ALWAYS WEAR PROTECTIVE GEAR
The importance of wearing protective gear cannot be overemphasized. The right motorcycle gear will protect you from debris, road rash, and the elements. However, when it comes to protective gear, dress for both safety and comfort. This will not only help to keep you safe but also allow you to enjoy your ride. Some safety staples include:
A DOT-approved full-face helmet
An abrasion-resistant jacket with armor
Comfortable, non-slip riding gloves
Non-skid boots or shoes that cover your ankles
Long pants or jeans
Reflective gear
Depending on your preference, you can consider a one-piece riding suit.
CHECK THE WEATHER AND ROAD CONDITIONS
Before heading out, be sure to check the weather and road conditions and plan accordingly. Rain, ice, and snow can affect visibility and traction, effectively compromising your ride. Similarly, loose gravel, rough roadways, potholes, and moss and lichen buildup can present serious safety risks, especially when you are on two wheels.
In order to make safe decisions, it is important to understand your limits. However, in case the weather changes or worsens unexpectedly, be sure to proceed with caution.
IMPROVE YOUR VISIBILITY
Safe riding requires that you ensure you make yourself visible to pedestrians and other drivers. To do this effectively, always wear reflective gear, stay out of other motorists' blind spots, and drive with your headlight on even during the day. In addition, use your turn signals in conjunction with hand signals to let other motorists know where you are going.
Riding defensively will help you anticipate and prepare for road hazards. This way, you will be in a better position to stay out of harm's way.
OBEY TRAFFIC RULES
Whenever riders are on the road, they handle many different tasks concurrently. To ensure your safety and that of other motorists, make sure you follow all traffic laws. Whether motorcycling is a hobby or lifestyle for you, remember to maintain a safe speed, follow lane markings, and respect traffic signs. Lastly, ensure you stay sober and get enough rest before embarking on a journey. In the event that your motorcycle gets hit by a car, contact a car accident lawyer as soon as you can.
These motorcycle safety tips can go a long way in helping you to prevent a motorcycle accident. However, there is no telling when and how a crash will happen. If you have been injured in a motorcycle accident, you should reach out to a motorcycle accident lawyer right away for a free consultation to discuss your case.